If you'd like to watch top class showjumping, polo, racing and cricket all for a bargain price, don't miss out on Annual Membership from Hickstead! Membership at the All England Jumping Course will give you more than 85 days of sport - including international showjumping, national showjumping, racing, high-goal polo and county cricket.
So for just over £2 per day, you can enjoy more than 85 days of sporting entertainment - a 90% discount on our Derby day alone!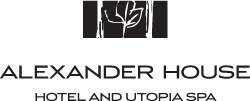 Alexander House and Utopia Spa are offering all 2017 Hickstead Annual Members a 20% discount on future overnight bookings throughout 2017.
To download the entire list of reciprocal dates for 2017, plus terms and conditions, click here.