Congratulations to David Simpson, winner of the 61st Al Shira'aa Derby.
First held in 1961, the Hickstead Derby is one of the most historic and popular classes in showjumping. Expect thrills and spills as this year's competitors tackle the fearsome course, which includes the 10ft 6in slope of the Derby Bank, the notoriously difficult Devil's Dyke combination, and one of the widest water jumps in the world. 
Many of showjumping's biggest names have their name listed in the Hickstead Derby roll of honour. Who can forget Eddie Macken's famous four-timer with the great Boomerang; the diminutive Stroller winning with 20-year-old Marian Coakes; the one-eyed wonder horse Adventure De Kannan finally giving Trevor Breen his longed-for first Derby win? The list of equine winners includes some of the best horses of all time, including Ryan's Son, Apollo and Deister; while British stars such as David Broome, Pat Smythe, Nick Skelton, John and Michael Whitaker, Harvey Smith and reigning Olympic champion Ben Maher have all won the Derby. 
There is nothing else quite like the spectacle of the country's top horses and riders competing in Hickstead's iconic International Arena, which also include the exciting British Speed Derby and the Agria Derby Trial, in which riders must qualify for the Al Shira'aa Derby itself.  
This equestrian showcase in the heart of West Sussex combines international showjumping with showing classes, carriage driving and lots more, and it's little wonder it is regarded as one of the most popular events in the horse world. 
Hickstead has everything an equestrian fan could wish for, but there's plenty on offer for everyone including a large shopping village and family entertainment, including a funfair.
There's a wide range of bars and eateries, from street food vans, an artisan food hall, various bars and restaurants, all the way up to fine dining in one of the hospitality options that overlook the famous International Arena.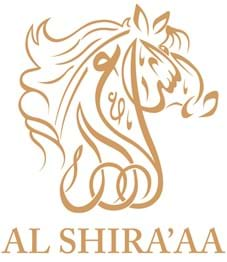 Click here for the list of previous Hickstead Derby winners