A glamorous way to spend the day. With superb views over the Longines International Arena, our open-fronted restaurant offers a relaxed atmosphere and a great base to explore the showground from. The very best dining experience is guaranteed in this upmarket venue.
Full day hospitality package from 10:30am
Your package includes:
Table for the day
Morning coffee with homemade biscuits
Tantilising buffet luncheon
Tables available for a minimum of 4. Parties of 3 or less will be added to our club table (subject to availability).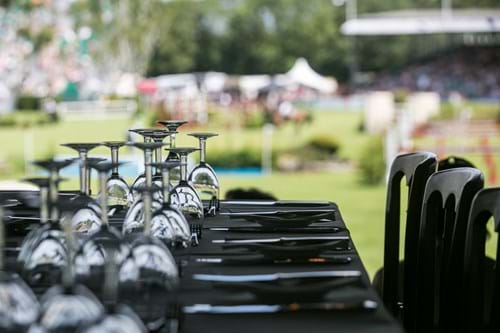 To register your interest in hospitality packages for 2021
Call us on +44 (0)1273 837253 or email hospitality@hickstead.co.uk